Increase your sales by generating quality leads with the help of Google Ads.
Most cases the problem which the business owner face is generating quality leads for their business. This blog will help you understand how to generate quality leads and generate business with the help of Google ads. Hence, you should know that here is difference in generating leads and quality leads. More the quality leads you generate better is the chances for your sales. Hence, it is important to understand the Google ad strategy well to generate quality leads. Thus, whatever be your budget be it Rs 500 or Rs 1lkh the objective is to generate maximum conversion with your investment. Along with improving your ROI (return on investment).
We will answer three questions here in this blog.
Where to Advertise?
How to Advertise?
Whom to Advertise ?
Where you should advertise to generate leads with help of Google ads?
Google search network :
When you advertise here. Your ads appear in the google search page. In that case, you need to choose keywords relevant to your business and set bids. Your ads will appear when people search for your product or relevant product. Your ranking on the google search page depends on your Quality Score. So, optimize your Quality score to have better ranking. Know how to optimize your quality score.
https://support.google.com/google-ads/answer/6167130?hl=en
Google Display Network :
Here, Google shows your ads in the pages which are relevant to your messaging. Google then matches your keywords with the relevant pages across the internet. Hence, your advertisement gets shown to people who are interested in similar kind of products as yours.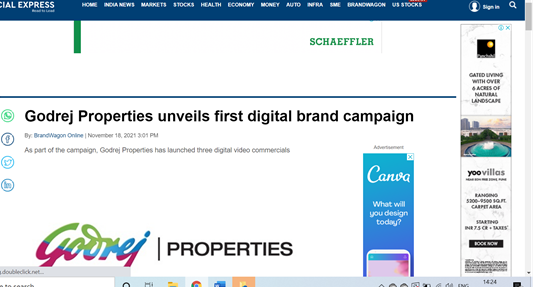 How to Advertise to generate quality leads with help of Google ads?
There are few hygiene which you need to take care of. To make your ad work well.
Mobile friendly sites – Now almost 90% of the people browse on their mobile. Hence, when you build a website make sure that it is mobile friendly. In order to test if you site is mobile friendly check the below mentioned link.https://search.google.com/test/mobile-friendly/result?id=9lgDk_VDuap0kmhrGogWcw
2.Landing Page : Your landing page should be relevant to your advertisement. Once, the customer lands on your landing page they should find relevant content as the advertisement. To know more click on the link below about the Must Haves of Landing Page.
https://blog.hubspot.com/blog/tabid/6307/bid/26866/9-must-haves-for-the-perfect-landing-page.aspx
3.Create highly specific ads – You search ads should be written in such a manner so that your target audience clicks on it.
Headline 1 – Should have your keywords
Headline 2 – Features & Benefits
Headline 3 – Include Keywords
Description – The unique features or your product & Call to Action.
Also, know the common mistakes you should avoid while writing an ad by clicking on the link below.
https://support.google.com/google-ads/answer/1704392?hl=en

4.Use Ad extensions – This helps you to provide additional information and more reasons for your target audience to click on your ad. In order to use it efficiently click on the link below.
https://support.google.com/google-ads/answer/2375499?hl=en
5.Monitor your competitor and their ads. You need to outsmart them to rank your ads higher.
Whom to advertise with help of Google ads?
You should know your target audience well. Hence, always monitor the data. Also, try to understand the performing and non performing keywords. At the same time try to understand where and how they interact with your ads. This will help you target well. Which will in turn help you generate better quality leads and increase your ROI.
Conclusion :
In short focus on the quality of the lead generated and not the quantity. In which Google ads will help you to generate quality leads. You should also know your target audience. Which will help you to speak to the people who are genuinely interested in your business. Follow the link below to understand better the step by step process for generating quality leads.
https://ads.google.com/growthformula/generate-leads/#generate_leads__set_objectives
Also, to know more about the other ways of generating leads for your business you can follow the link below. You can also drop us a message, if you need the help of Reach Creatively Yours team to grow your business.